I got Wilbur from the rescue earlier this year. I had previously had 2 hogs, plus I currently had a hoglet.
My first reaction when I saw Wilbs was what a big boy he was! Compared to my others, he is massive! I put Wilbur in my car, and drove the 2 hours home. Clearly, the travelling upset Wilbs, as I was forced to stop after 20 minutes and clean his carrier - what a mess, and what a smell!
We got home and I settled Wilbur in. He is a funny boy, and really really huffy. I only have to enter the room where I keep him, and I can hear him huff, and if I call his name, he goes on one! He comes out every night for 30 mins to 1 hour 30 mins, and will only venture out from under the blanket if tempted by mealies, or the remote control - he absolutely loves the buttons. This is followed by a massive annointing session.
His other favourite thing to do is chew. I was warned about this by the rescue, but didn't really prepare myself! He will chew hoodies, the sofa, blankets, towels, but his ultimate favourite is my dressing gown.
He has funny little habits - every night, when I put him back in his cage, he immediately runs to his food bowl. All my other hogs would never eat in front of me, but Wilbs doesn't give a monkeys. He has a little snack and a drink, before returning to hide, although he seems to think if he can't see me, then I can't see him!
Wilbur is also very active. He wheels all night long - I can tell by the mess it is in in the morning!
Huffy and grumpy as he is, I wouldn't swap Wilbs for the world. I love him to bits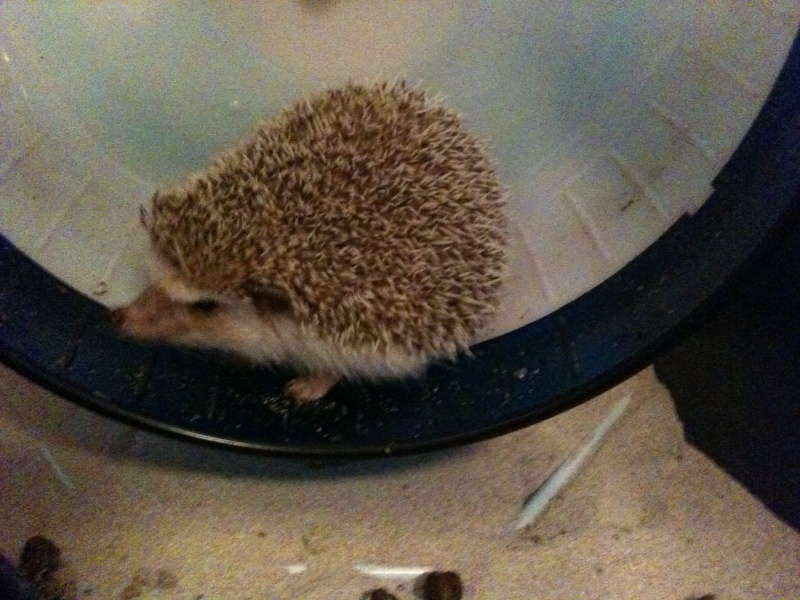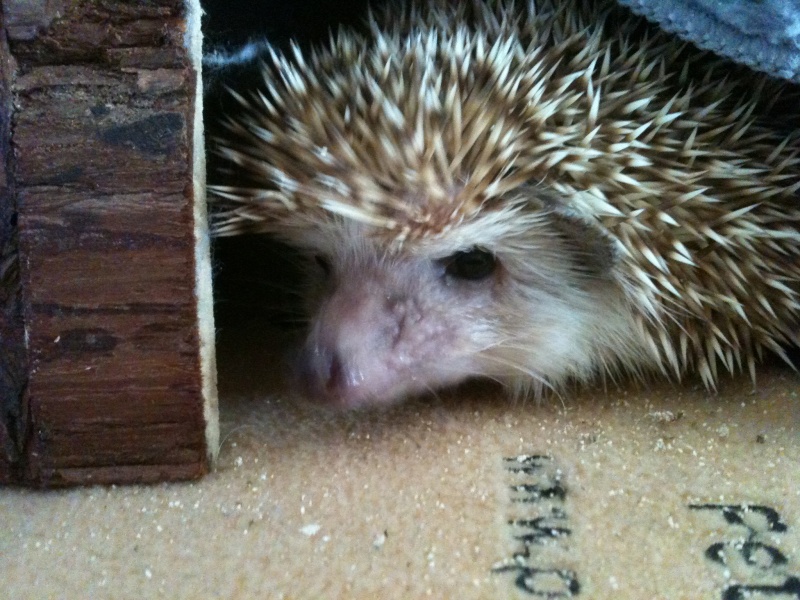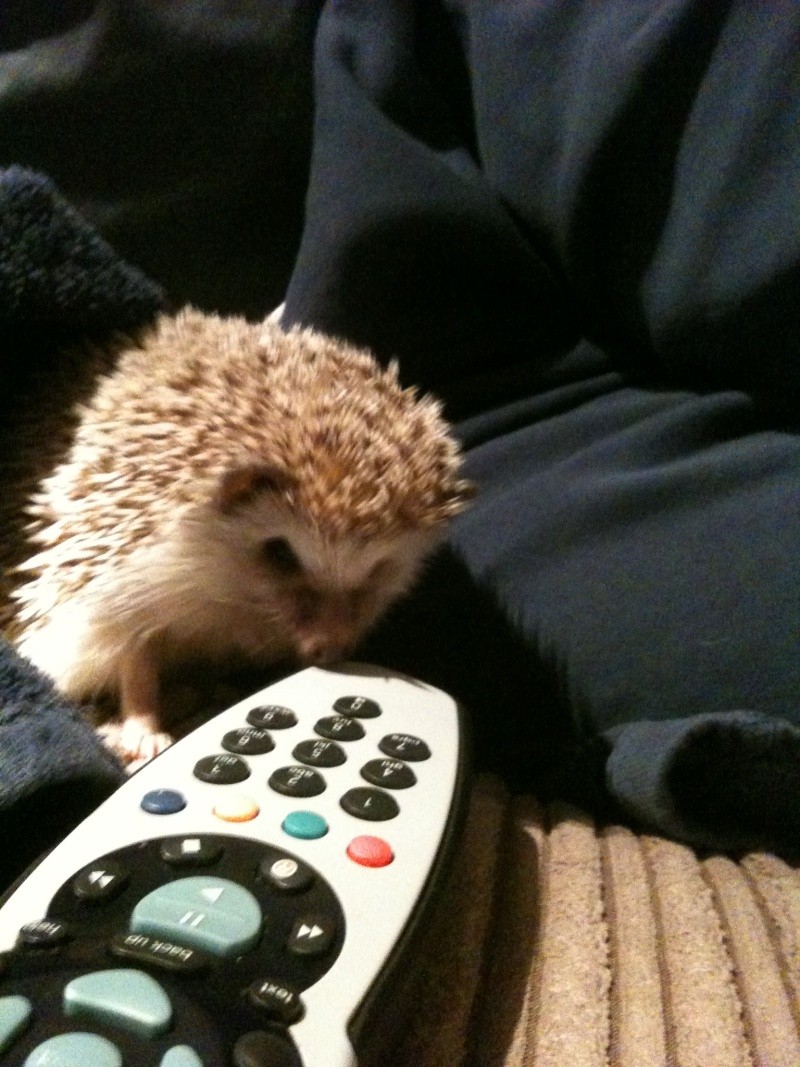 Drumm




Posts

: 403


Join date

: 2012-10-22



Awwww, Wilbur sounds like a right little character, had to laugh at him with the remote buttons

I love how they all have their own little personalities


St.Ives Soo




Posts

: 155


Join date

: 2012-09-04



gorgeous!! and thank you for persevering with joining up (as I know you had some problems!!) and posting about him!! I think this will give every reader a good giggle!!

animal addict

Admin




Posts

: 12390


Join date

: 2012-08-26



We had the pleasure of meeting Wilbur at the Meet and Greet on Saturday .... He is a gorgeous [big] boy ..... And guess who poo'd on me!


St.Ives Soo




Posts

: 155


Join date

: 2012-09-04



sorry about that Sue! Wilbur isn't the cleanest of boys!
Thanks to Rach too who gave me some advice on Wilbur
He has since been to the vet, and I am awaiting results of his skin scraping, and he is now on a diet, although he is not too chuffed at that!

Drumm




Posts

: 403


Join date

: 2012-10-22



haha bless him - good luck with his diet - slow and steady is the key - mainly low fat biscuits first off and then if he isnt losing you might need to restrict the amount of biscuits he gets - cut out treats esp mealies temporarily and when you do re introduce them then he will probably only be able to have max 2 at a time and you can get extra low fat mince/chicken which he can have a little bit of instead and try and encourage as much exercise as possible - if he starts losing more than a few grams per week then you will need to up everything to slow the process down because you dont want his metabolism shutting down. Lots of luck and let us know how he gets on - its often a bit of a nightmare to get a fatty hog to lose weight (most of us can relate to that though haha?!!) and it will probably take a few months depending on how much he needs to lose but I'm sure with your help he will get there :-)

animal addict

Admin




Posts

: 12390


Join date

: 2012-08-26




---
Permissions in this forum:
You
cannot
reply to topics in this forum